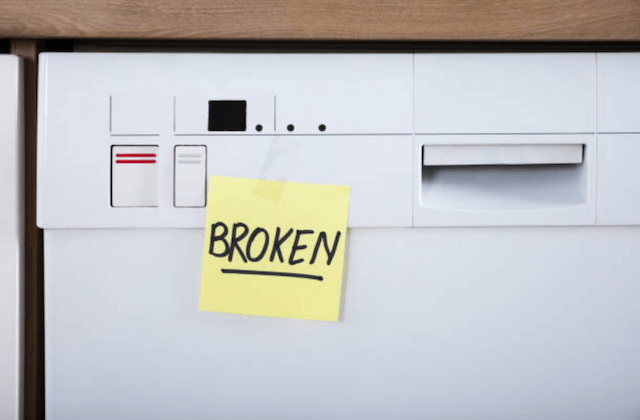 CALL TODAY:
(281) 609-7884
When your dishwasher breaks down you do not need to go back to doing the dishes by hand or letting them pile up in the sink. Call us at Spring Appliance Repair NOW! We are a local service and proud to offer same-day dishwasher repair services.
Our certified repairmen are well-trained and know how to fix any dishwasher problem. We stock all of our vans with the manufacturer parts and needed tools to guarantee that we can diagnose and make the necessary repairs on the first trip. We know what a problem it is when this appliance conks out. So, we always aim to fix your dishwasher quickly and professionally.
DISHWASHER PROBLEMS
CONSTANT/LOUD NOISES
When your dishwasher is making loud noises you need to get it fixed before the machine quits working and becomes very quiet! Our technicians have lots of experience troubleshooting and fixing dishwasher problems that announce themselves as loud noises. The reason for the noise may be a broken pump housing or a washer arm bearing that is defective. Sometimes a motor bushing is the problem. These are common problems in the world of dishwasher repairs and we can fix them quickly the same day that you call.
LEAKING WATER
Dishwashers leak water for two reasons. The first is that the door latch is broken or the door is not closing correctly. Both cases usually require that we replace the defective part. The second reason that the water inlet valve has failed which can be fixed quite rapidly. We carry the parts to fix these problems for Kenmore, GE, Whirlpool, and all major dishwasher brands.
WON'T TURN ON
A dishwasher will not turn on or start when the door latch is not closing properly or when there are problems with thermal fuses, electronic controls, or a motor relay. That having been said, the most common reason is that the machine is not getting electricity. Make sure that your dishwasher is plugged in and that the circuit breaker is not flipped off!
WON'T DRAIN/FILL
When the dishwasher does not fill and then drain properly your dishes will not get clean. When a door switch is broken, when there is a problem with a float switch, or when the water inlet valve is broken, the dishwasher will not fill. When it does not drain right, there is a defective drain hose or a broken drain pump motor.
WON'T CLEAN DISHES
When your dishwasher seems to be working OK but the dishes don't get clean, there is probably a broken housing gasket, filter or spray arm or water tube. Spring Appliance Repair NOW! always carries manufacturer parts to repair each of these basic dishwasher problems on a short service call.
WON'T DRY DISHES
When your dishwasher will not get the dishes dry, call us. We can have a repairman at your home before you can dry any dishes by hand. When this happens there is a broken heating element, the thermostat is not working, or the rinse aid dispenser is not working properly. We fix all of these problems on all brands and models of dishwashers.
WON'T DISPENSE DETERGENT
When your dishwasher does not dispense the soap or detergent properly it will rinse your dishes but not wash them. This problem is due to a damaged wax motor, malfunctioning timer, or a broken bi-metal release. We carry the parts and tools to fix these problems on the spot.